#LXBPRIDE 2022, march with us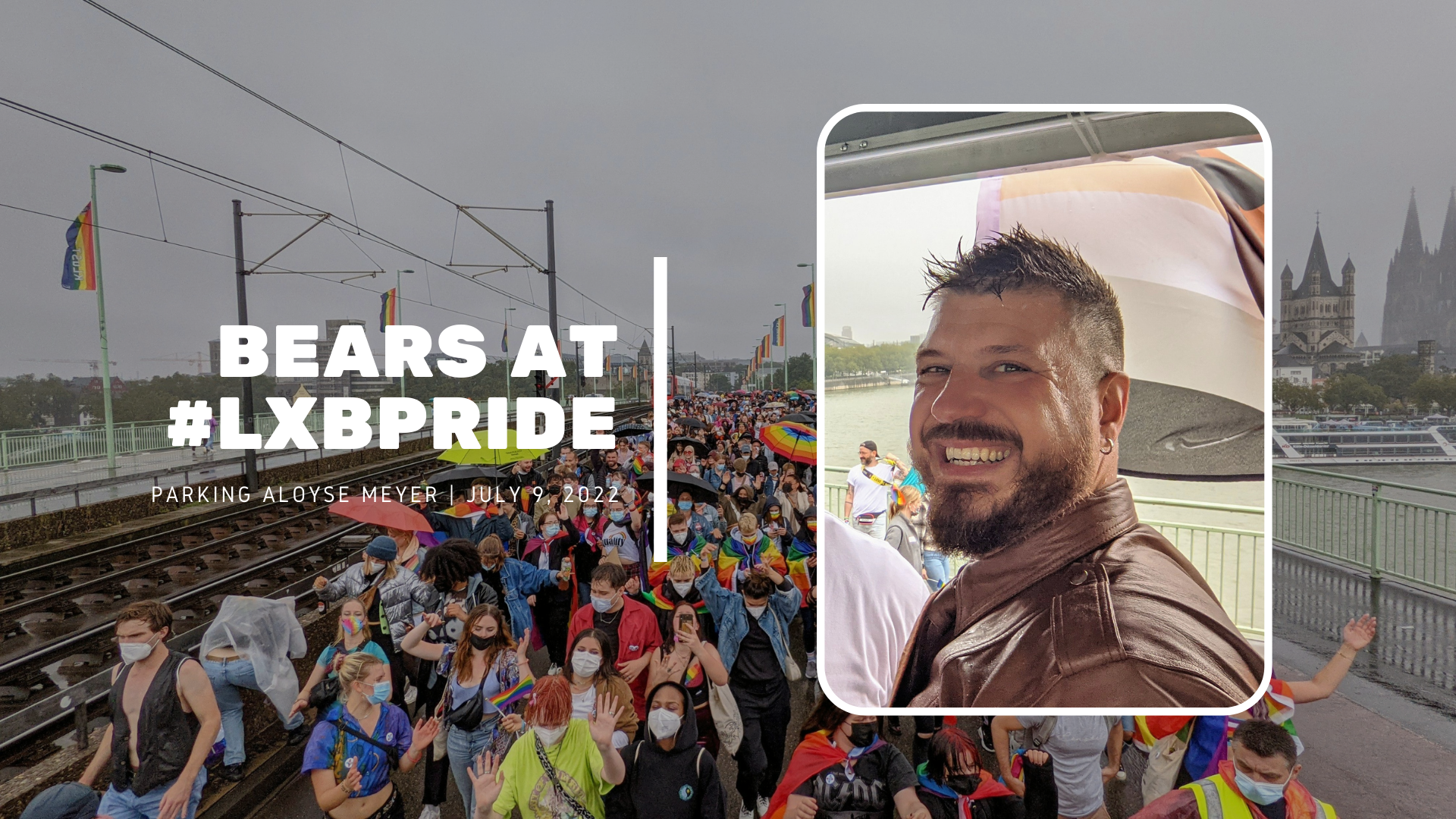 We though you may wanna join Mister Bear Luxembourg and friends during the Luxembourg pride procession this year.
So go on our Facebook Event and Click "⭐️ Interested" or "✅ Going" to get notification of the conversation going and don't miss the details when the organisation will release them.
Look for Paul, Mr Bear Luxembourg 2020 - 22, you cannot miss him 🤎🧡💛🤍🖤
Infos:
The meeting point is the 🅿️ parking Aloyse Meyer at 🕧12:30, march starts at 🕐1pm.
Bears & Fetish group is #28.