Bear Pride Luxembourg 2019

18-20 Oct.
This year, the Luxembourg Bear Pride will be on October 18th - 20th in Luxembourg City. We are still looking to secure the several venues but we can give you already the schedule.
Entire weekend event Entire weekend pass (with discount)
Schedule
Friday 18th
Welcome Drink
The perfect time to get your week-end bracelet in exchange of your entire weekend ticket pre-sales.
Candidate Presentation Night
LET'Z have fun on only POP MUSIC and get to know more the Mr bear Luxembourg contestants. You'll get a shooter offered by the venue.
Saturday 19th
Laser Game
If you're more into fun games, we are suggesting to join other bears and go for a Lasergame all together. Everyone is paying for his own.
1 round 10€ · 2 rounds 17€ · 3 rounds 22€
Time's up for RSVP. Sorry.
Mr. Bear Election night
This year, the election will take place at the venue of the Woof men-only party. Come starting at 10 to enjoy the music, the guys and vote to crown the new Mr Bear.
Woof Luxembourg Men-only Party
💪🏼 DADDi Europe x Woof Luxembourg 💪🏼
For the Bear Pride Luxembourg 2019, we are inviting DADDi® Europe to come in Luxembourg for our men-only party.
Then, with 2 new performers : Paco & Igor for a sexy show, and with the help of Hugo Jarocki & Dj José Sanchez, we'll gonna make you dance, cruse, drink, meet new people and have a great night with us.
Sunday 20th
Bear Brunch
Come and enjoy a brunch after a short sleep and a long party night. From 11 to 2pm you can enjoy a vast choice of brunch, including vegetarian option, from 6 to 19€.
Time's up for RSVP. Sorry.
City Tour (To be confirmed)
We are still waiting answers from partners for this activities.
Mr Bear Election Candidates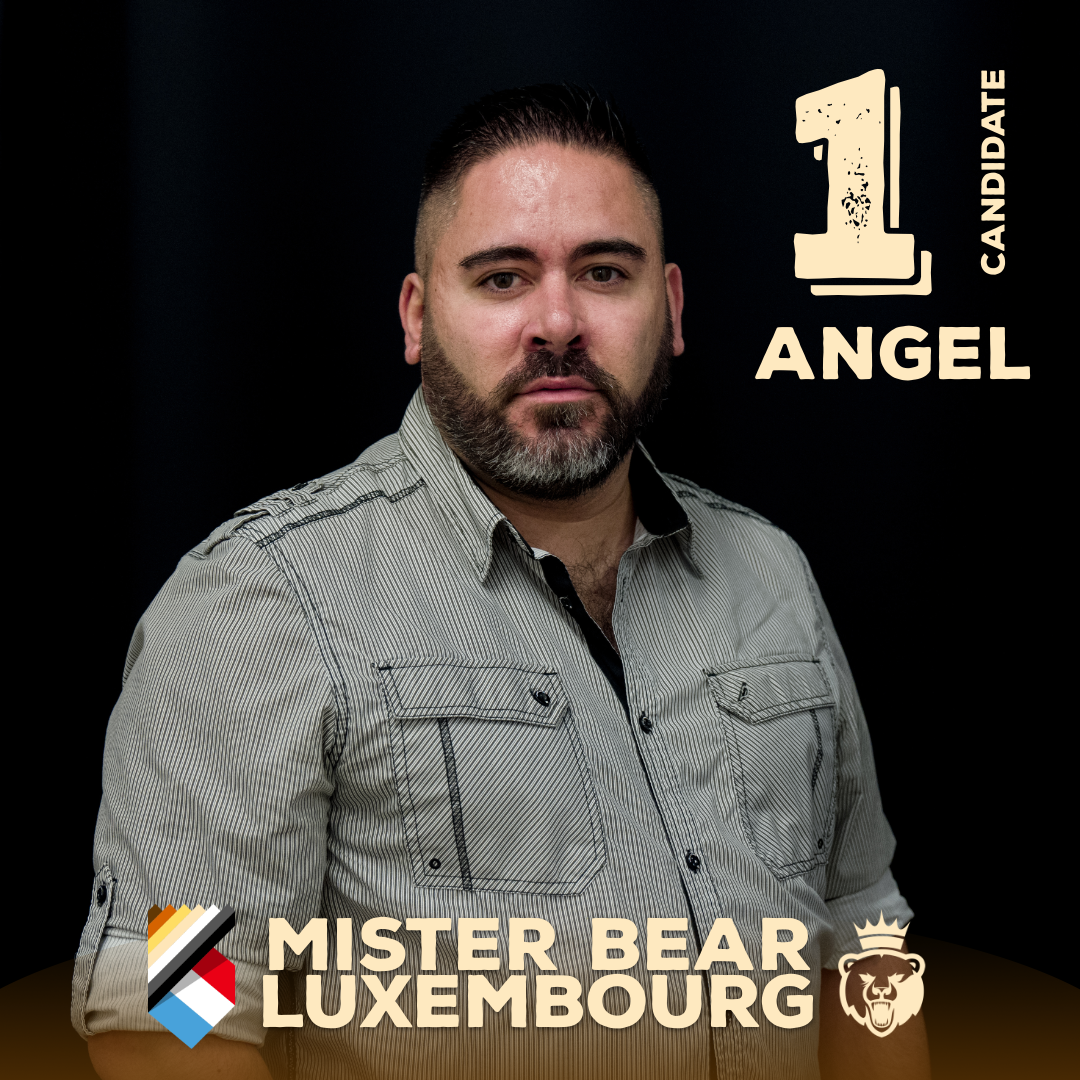 Miguel Angel
Miguel Ange, 39 y.o. 🇪🇸Spanish born in 🇱🇺Luxembourg. Lived 20 years in LUX before going back for 12 years in Spain before the economic crisis. Back in Luxembourg for 7 years now, working as gardening assistant. He loves 🌱nature, landscape, going out with friends, a good restaurant. He's a soft teddy bear who loves cuddling with other bears.

He wants to be Mr. Bear to get involve in the community, making activities, parties, charity events,… He wants to represent the bears to have a better place in the LGBT scene. He thinks the title will help him to be more confident and open to the world.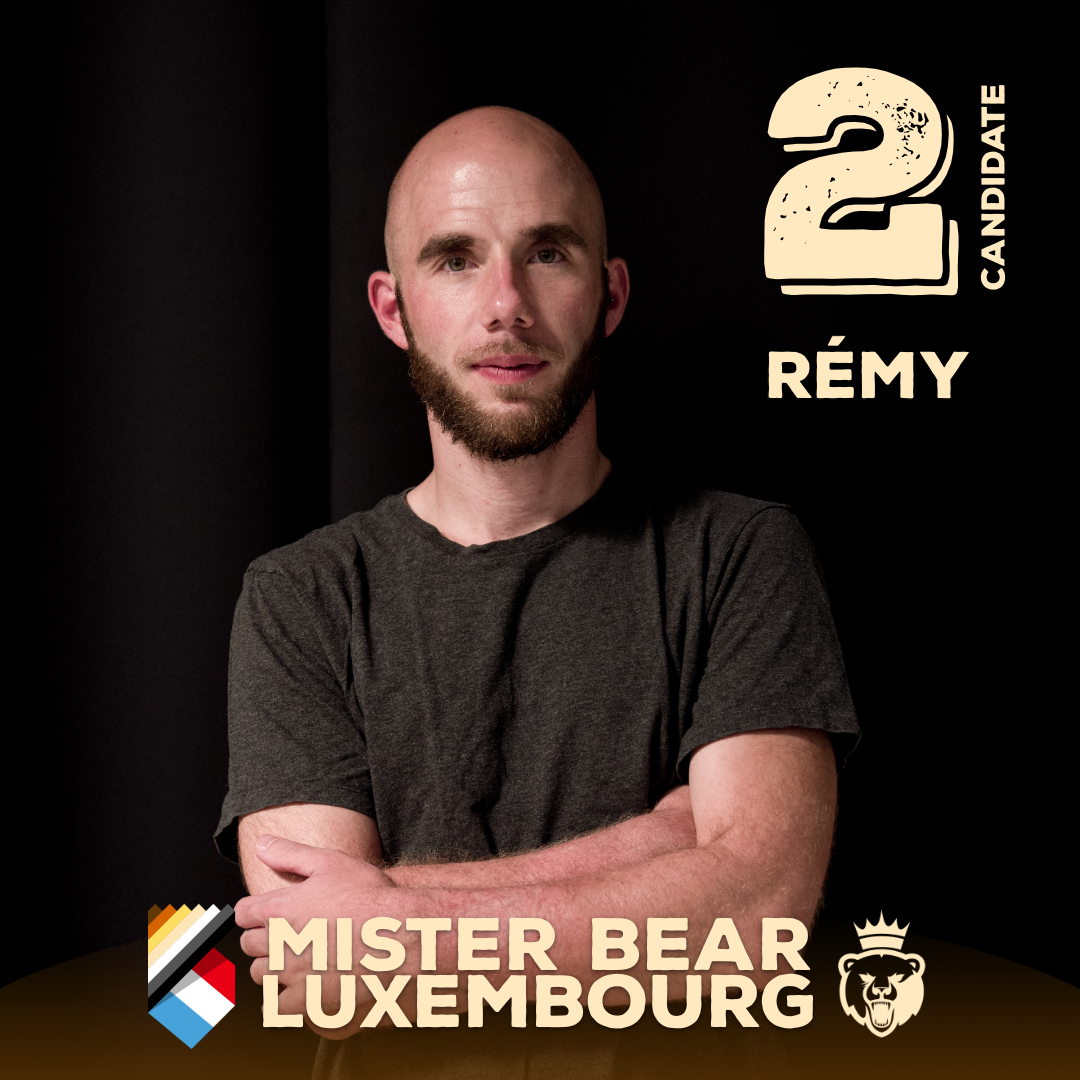 Remy
He's 32, from 🇱🇺Bascharage and a 🕺professional dancer and choregrapher which leads him to travel 🌍 all around the world. 🙊 He's super shy at first but when you start talking with him, he has this nice voice and you can see he's truly passionate about his work.

We wish this adventure will help him to open himself more with the community and all of you 🙂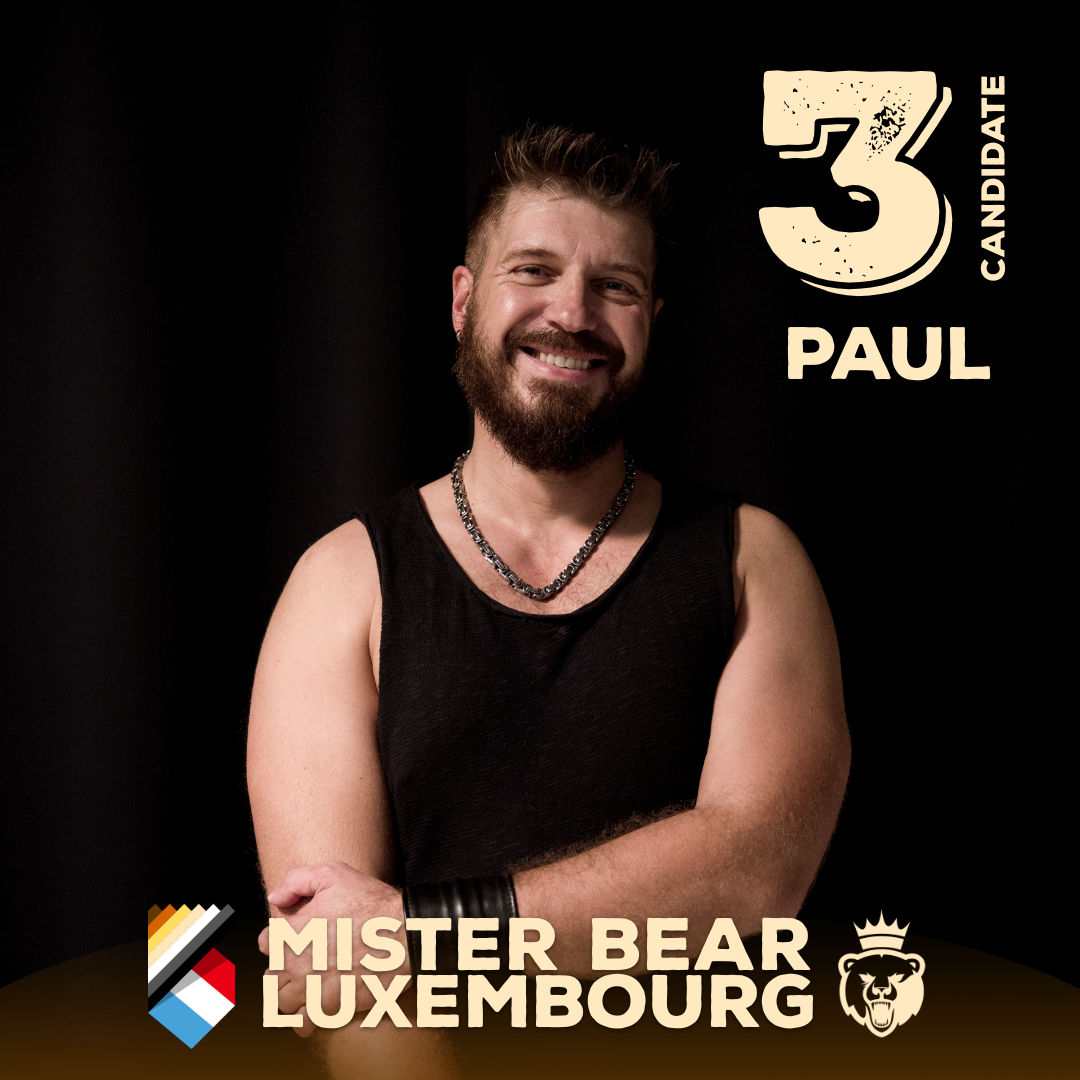 Paul
He's 47 and 💛 life. Open and communicative, he loves meeting new people, especially with a good drink. And he loves to laugh. Life is too short to be serious all the time 😉

He's working with young people with special needs to help them finding their way in life. He loves 👨‍🎤 to sing and do it solo or in a choir, especially in in Choeur de Chambre de Luxembourg & Reebou Sänger. He's fit and hits the gym 💪🏼 to keep healthy.

He was at previous elections of Mr bear Luxembourg and told himself it could be fun to be on stage with other bears doing all of this journey with them. Because, for him, it's this shared adventure which matter. But he's also more than ready to bring the title in 🇱🇺Luxembourg and 🇪🇺European events with fierce and honor.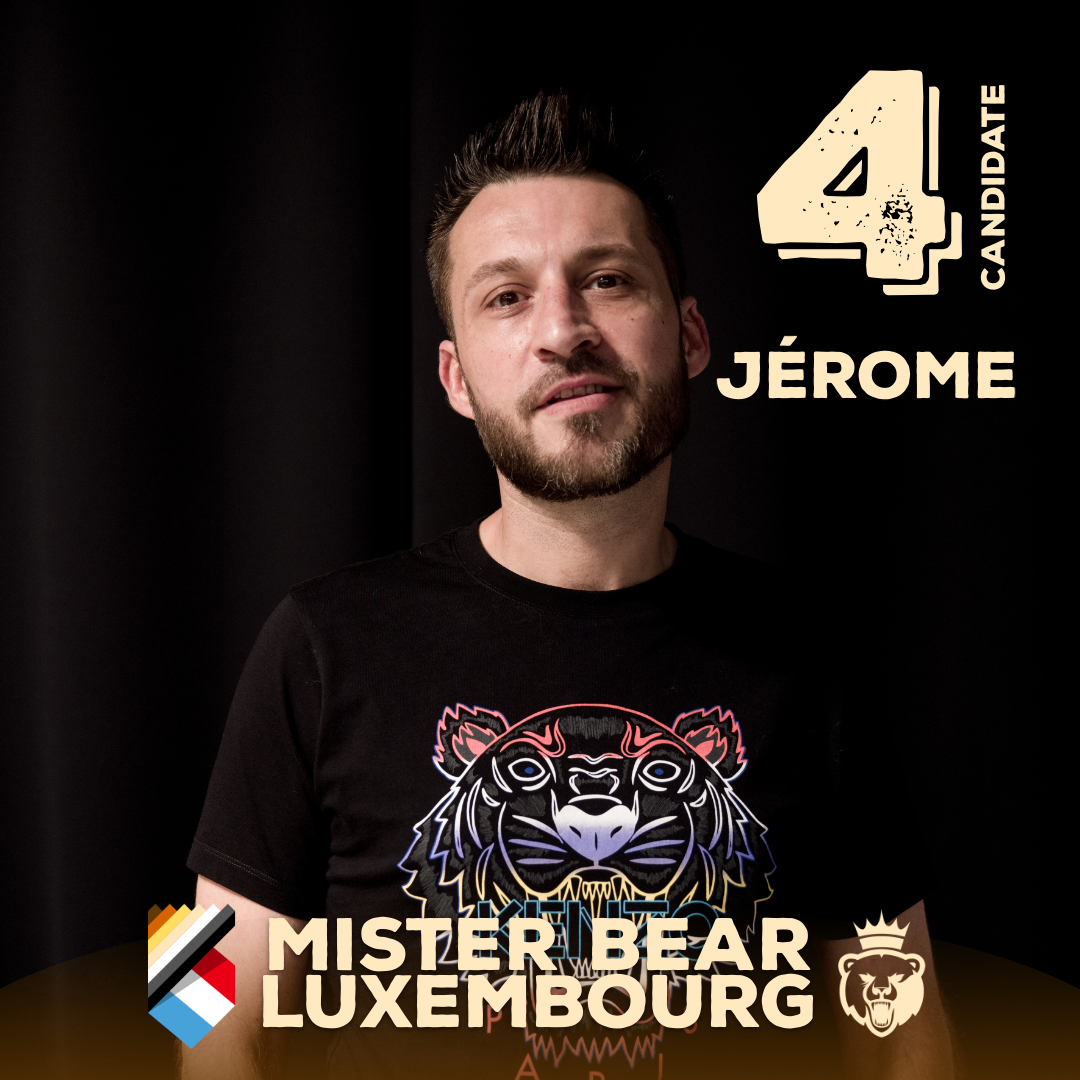 Jerome
Jérome is 39, 🇫🇷 french livning in 🇱🇺Luxembourg for 8 years now and in a happy relationship for the same amount of time. He's working at 🍕Pizzahut as Shift leader.

It took him a long time to realize he's part of the big bear family but he's now at ease with it and decided to run for the title before getting 40 😂 (and because 2020 is 20+20=40 … that must be a sign 🤔).
Sponsoring
Gold Sponsors
They are kindly sponsor the entire weekend.
Silver sponsors
They are offering prizes for the Mr. Bear Luxembourg candidates.
Communication sponsors
They are helping us to raise awarness about our events.
Where to find …
So, for the new ones as the bears who already know our lovely capital city, here's a map where we gather the venues of the evens, bars & restaurants we love, cool shops, nice art & culture venues and some usefull grocery shops and hotels in the city.
Don't miss our special partnership with Melia Luxembourg Hotel!
click on the drawer symbol (1st icon on the title bar of the map) to show the menu with the categories.